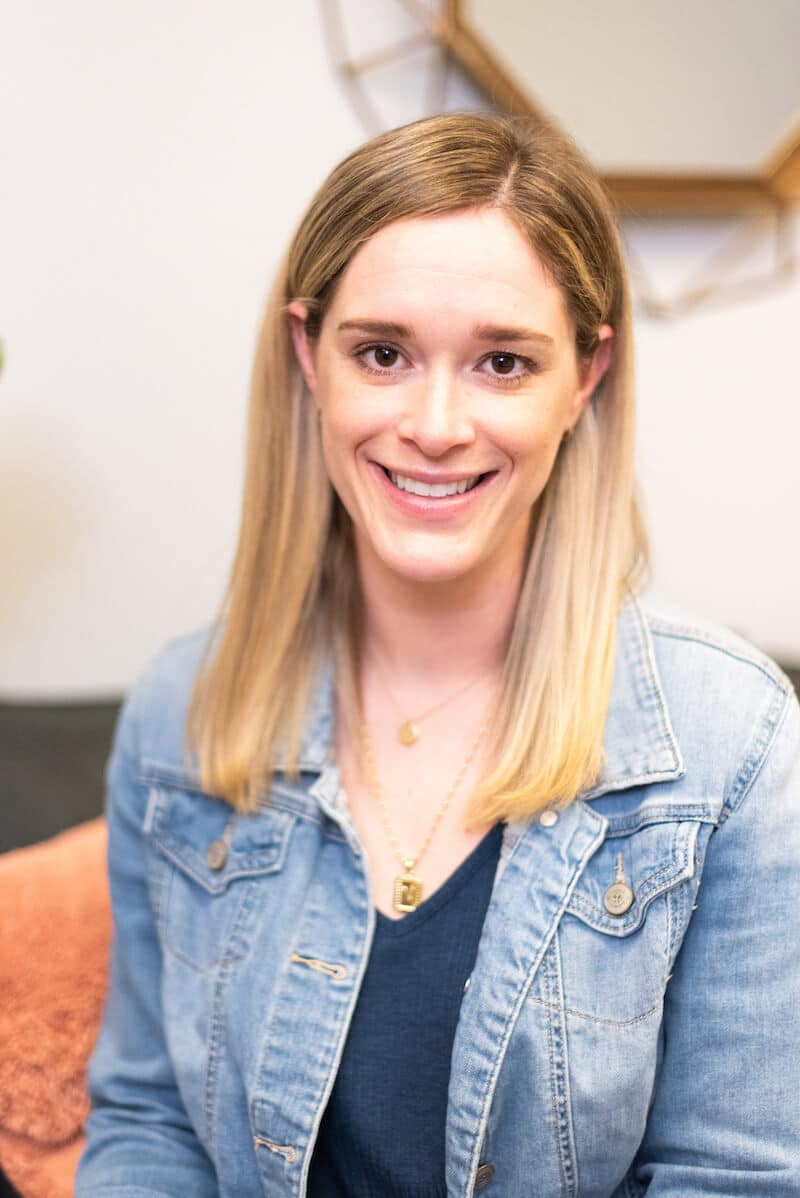 LPC, RPT Owner/Founder
Natalie Morse
---
Natalie Morse, LPC-S, RPT is a Licensed Professional Counselor Supervisor and a Registered Play Therapist in the state of Texas. She earned a Bachelor of Fine Arts in Psychology with a minor in Sociology from Dallas Baptist University. She continued to pursue her passion for counseling and earned a Master's of Science in Counseling with a focus on Child Development from Southern Methodist University.
Natalie has gained experience working in a variety of treatment settings including hospitals, agencies, schools, and private practice. Natalie served on the North Texas Chapter Board for Play Therapy as Member at Large and received the honor of being named Southern Methodist University's Emerging Leader in Play Therapy. Natalie spent several years working with pediatric eating disorder patients at the inpatient, partial, and outpatient level of care at Children's Health Center for Pediatric Disorders. During that time, she was involved in program development, research, and providing training to staff and the eating disorder community.
Natalie also gained managerial experience working as the Intensive Outpatient Coordinator at Children's Health, as well as, the Clinical Program Director at Center for Discovery in Dallas. Natalie completed her graduate internship at a Children's Advocacy Center, where she gained experience working with survivors of childhood trauma, specifically sexual abuse.
Natalie continues to attend workshops and trainings to stay current and informed on evidence-based practices for treating children, teens, and adults in therapy. Natalie believes in seeing every client as an individual, and works to conceptualize each client according to his or her specific needs and treatment goals. Natalie is competent in the use of a variety of counseling modalities including CBT, DBT, ERP, Play and Activity Therapy, Sandtray Therapy, Therapeutic parenting/ Filial Therapy, Trauma-informed Therapies, and specific eating disorder interventions.
Natalie aspires to be an active voice in the community and is passionate about providing education and training on eating disorder awareness and the promotion of healthy body-image.
Natalie is currently working towards becoming a Certified Eating Disorder Specialist. She is most passionate about helping clients find self-worth, confidence, purpose, and the belief that they are more than their body-image.
Natalie hopes to provide the necessary support and education to clients and their families, so that they can continue to change their own lives and in turn change the dialogue surrounding body-image and food in their communities.
Seeking counseling takes courage. Natalie recognizes that it is not easy to discuss difficult and painful feelings, experiences, and memories. Choosing counseling is the first step in choosing change and growth. Natalie believes every person has the inner strength and resiliency to find healing and peace. She will be there to create a safe and supportive space for you to process and explore. She will also work alongside you to help you set achievable goals. In counseling, you will learn helpful coping strategies to handle distressing situations and tolerate difficult feelings.
Natalie will work with you on using healthy ways of thinking and communicating. Each person's treatment will be individualized to his or her specific needs, life goals, age and developmental level. Natalie works with clients aged 3 and up.
Specialties include: Children, Teens, Adults, Families and Parenting. Eating Disorders (Anorexia Nervosa, Bulimia Nervosa, Avoidant Restrictive Food Intake Disorder, and Binge Eating Disorder), Body Dysmorphia, Obsessive Compulsive Disorder, Trauma, survivors of sexual abuse and sexual assault, Self-injurious behaviors, Suicidal ideation, Depression, Anxiety, Grief/loss, Personality disorders, Self-esteem, Bullying, Social anxiety, Emotional Dysregulation, Behavioral concerns, Adjustment disorders and Life Changes.